TitanLiner offers multiple solutions for a complex variety of containment challenges
TitanLiner provides a full range of flexible, customizable containment solutions for many industries. These solutions include permanent rigid containment systems, portable containment systems, temporary containment systems, coatings and foam. All are based on proven polyurea chemistry.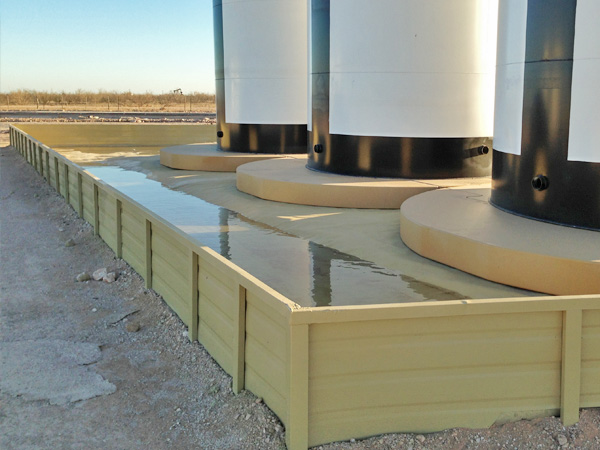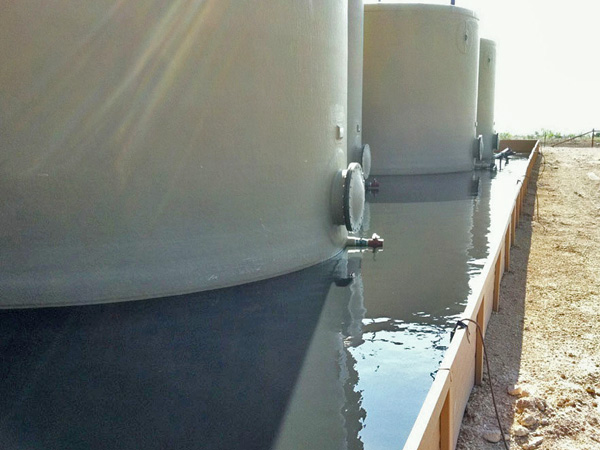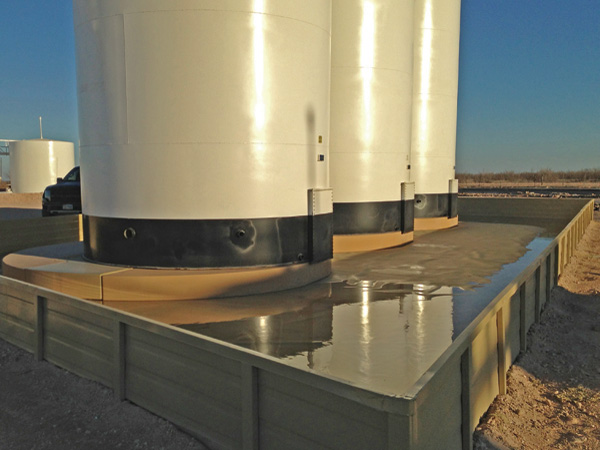 Midland County, Texas – TitanLiner's rigid containment system prevents release of spilled oil with little remediation cost or waste.
The New Industry Standard
Polyurea is a state-of-the-art, high-performance, elastomeric membrane. This seamless system exhibits extraordinary performance characteristics. Based on amine-terminated polyether resins, amine chain extenders and MDI pre-polymers, polyurea provides a tough, flexible, resilient monolithic membrane for a wide range of applications. With the absence of VOC's, polyurea is safe to apply in almost all situations. These characteristics make polyurea an excellent choice for a secondary containment system. When applied, it provides a smooth, uniform, continuous film that is free of open cracks and voids. The resulting film is extremely durable and holds up much better than other coatings. It expands and contracts with temperature changes and will not fracture when used within the stated temperature range. Its flexibility allows the film to bend, but not break. TitanLiner manufactures its products at its own facilities located in the United States. The result: We can provide the best and quickest response to customer challenges.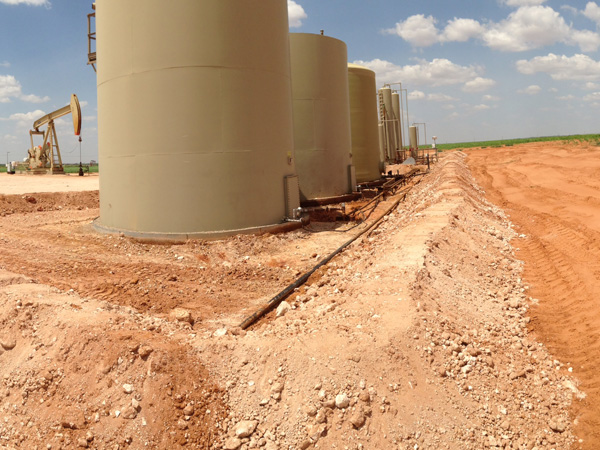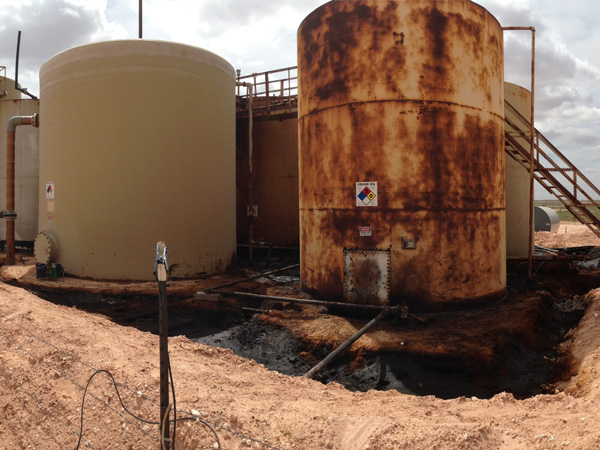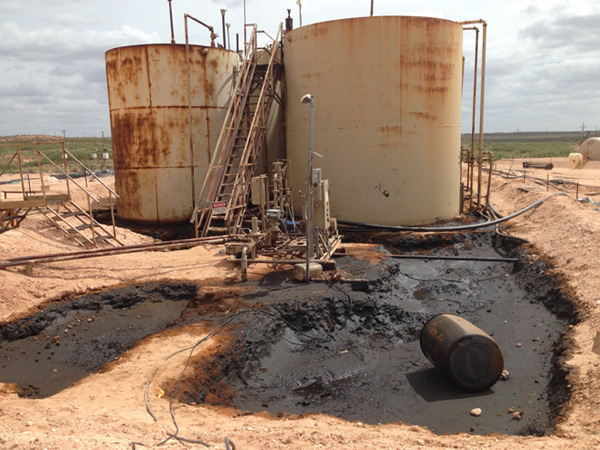 Martin County, Texas (left) and Loco Hills, New Mexico – Dirt berms like these have resulted in $300,000 clean-up costs remediating spills.
Benefits
Almost instant cure time. Can be handled/walked on in less than a minute. Desired thickness can be achieved in a single application. Can be applied under a wide range of conditions. Wide temperature range; polyurea is suitable for climates from -40˚F (-40˚C) to over 150˚F (65˚C). Resists thermal shock. Resistant to many chemicals. Can be top-coated. No VOC's emitted. Hydrophobic; affected very little by damp surfaces.