The New Industry Standard
TitanLiner is the new industry standard for spill containment.
The difference is clear. The Titan PermaShield™ rigid containment system contains spills effectively, as you can see in the three TitanLiner success stories shown here. Containment is preferable to clean-up in terms of cost ramification and environmental footprint. That's why oil and gas service providers, operators, government agencies, and landowners alike are turning toward polyurea to prevent spills.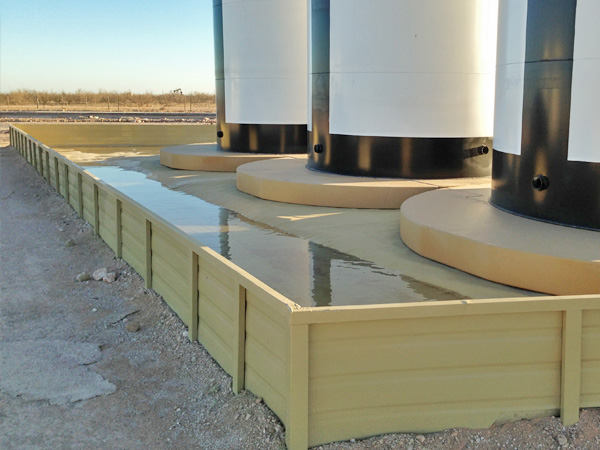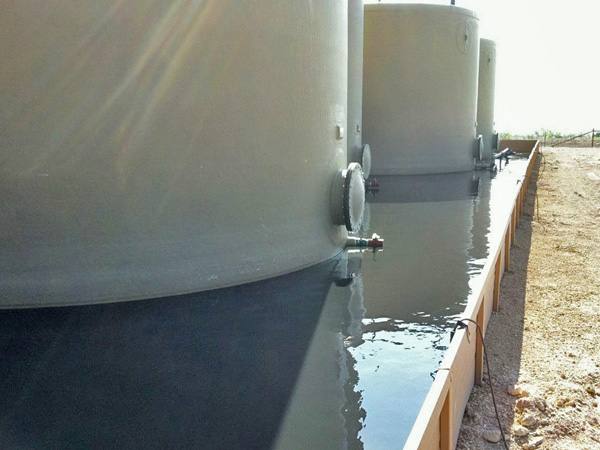 Midland County, Texas – TitanLiner's rigid containment system recovers spilled oil with no remediation cost or waste.
 Going Green
Dirt berms used to be the standard. Not anymore.
Here you can see the inferiority of dirt berms. It's hard to believe this was once the standard way of handling spills in the oil and gas industry, considering the cost ramifications and environmental footprint. Thankfully, there's a better solution today. TitanLiner systems are the safest, cleanest solutions for protecting your investment while protecting the environment.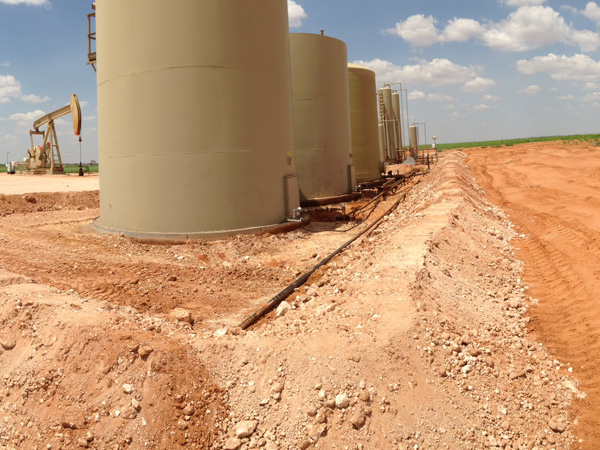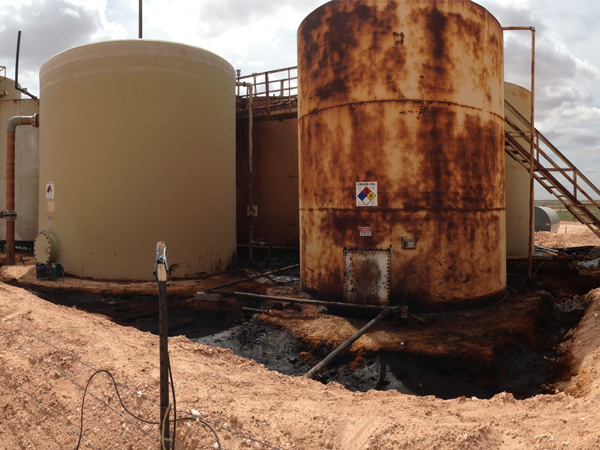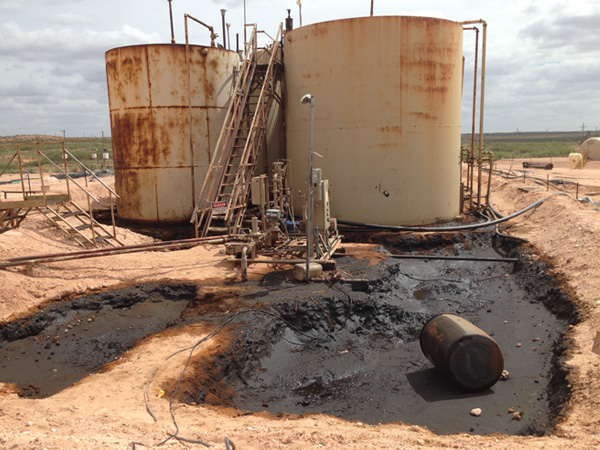 Martin County, Texas (left) and Loco Hills, New Mexico – Dirt berms like these have resulted in $300,000 clean-up costs remediating spills.
 TitanLiner Advantages
 All foremen are professionally trained polyurea applicators.
 We are experienced in all climates from Bakken to Eagle Ford.
 We offer a flat rate, with zero hidden charges.
 Fast installation means less down time.
 All-climate application means suitable use in climates at -40˚F to over 150˚F.

TitanLiner Credentials
DEP approved for secondary and primary containment
NSF approved
USDA / Agriculture Canada approved
NACE certified
Rating with ISNetworld